Recently Max Holloway sat down with Ariel Helwani to talk about the recent UFC pound-for-pound rankings. He seemed to be less than impressed with the current list of fighters ranked. According to him, fighters who have never competed in another weight class don't deserve to be on the list. As per his opinion, a no. 1 pound-for-pound fighter is willing to fight anyone regardless of the weight class.
Check out what Blessed has got to say on the P4P rankings:
"How are you in the pound-for-pound ranking when you never even dabbled in another [weight] class or you didn't even talk about going to another class? If you are just staying in your lane, then that's not a no. 1 pound-for-pound guy. I think a no. 1 pound-for-pound guy is someone who is willing to fight anyone. You know, anyone, any weight class, anytime, anywhere."
Specifically talking about the no. 1 P4P spot, he seemed to be taking a subtle jab at Khabib Nurmagomedov who is currently holding the no. 1 position in pound-for-pound rankings. It is to be noted that during his 8-year tenure with the UFC, he has never changed his weight class let alone talk about it. The Eagle has always aimed at dominating the 155lb division and has even been successful in doing so.
Max Holloway gave his opinion on how the top P4P fighter should be measured 📈

(via @arielhelwani) pic.twitter.com/BUwzGhOcBg

— ESPN MMA (@espnmma) February 24, 2021
Many MMA fighters who are considered as GOATs in the MMA community have graced the cage with their presence in different weight classes. Some of the most notable names include Anderson Silva, Daniel Cormier, Henry Cejudo, etc. Many of the current P4P fighters have also competed in multiple weight classes like Conor McGregor, Dustin Poirier, and Max Holloway.
Also read: Khabib Nurmagomedov Repeats Justin Gaethje's Comments on El Cucuy-"I Swear, I've Never Considered Him an Elite Lightweight"
Khabib Nurmagomedov Is Enjoying His Retirement Life While Max Holloway Is Back On The Winning Track
The Russian's most recent fight was his 3rd title defense against Justin Gaethje in UFC 254 where he submitted him in the 2nd round. With an undefeated record of 29-0, he decided to hang up his gloves. Currently, he has shifted all his attention towards his MMA promotion Eagle Fighting Championship.
Also read: BREAKING: Valentina Shevchenko is Set to Defend Her Flyweight Title Against Jessica Andrade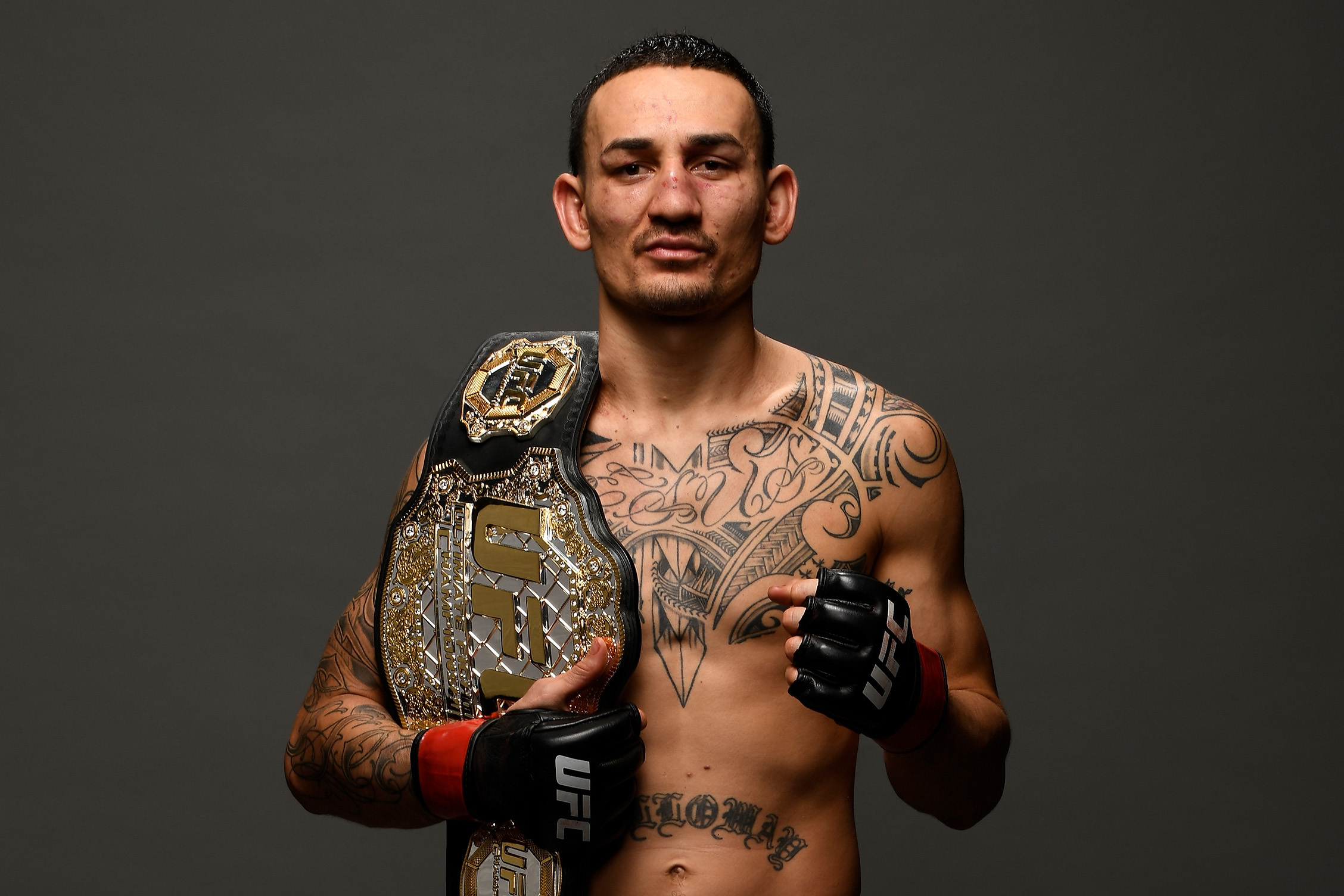 Talking about the Hawaiian, he's back to his winning ways after securing an impressive win over Calvin Kattar. Recent times had been quite bumpy for Blessed. First, he lost his featherweight strap to Alexander Volkanovski and then he lost their immediate rematch also. With a big victory over Kattar, he's just a couple of fights away from another well-deserved title shot.
Also read: Tony Ferguson Pokes Fun at Khabib Nurmagomedov In New Social Media Rant