The Milwaukee Bucks won Game 6 against the Atlanta Hawks and are now Kings of the East. They are back in the NBA Finals since 1973-74 season when they had a prime Kareem Abdul Jabbar. The Milwaukee Bucks will face off against the Phoenix Suns who will be at full strength. But will the Bucks be completely healthy with Giannis who hasn't played since Game 4? Is Giannis Antetokounmpo going to play in the NBA Finals?
Also Read: Regular Season Recap: Phoenix Suns vs Milwaukee Bucks Ahead of NBA Finals
Will Giannis Antetokounmpo Suit Up for the NBA Final?
If the Milwaukee Bucks want to win the NBA Finals, they need to throw everything they have to beat the Suns. So that cannot happen if you're missing you leading scorer. Giannis Antetokounmpo is the MVP of that team and would be the best player on the court in the NBA Finals.
Since Giannis Hyperextended his Knee his status in games have been questionable. The severity of that injury could have been season ending. However, there were reports that if the Hawks series went to 7 games, Giannis would play game 7.
In the NBA, Giannis Antetokounmpo off with knee hyperextension injury. Unfortunately brings many possibilities.
Best case: bone bruise, PCL/capsular sprain
Worst case: ACL injury
Hope for best case but concerned w significant hyperextension movement. 🤞🤞pic.twitter.com/6DYIDcY5SG

— NRL PHYSIO (@nrlphysio) June 30, 2021
Now its not uncommon for a superstar to play an important game through an injury. It would mean risking getting an even worse injury but its something they are willing to deal with. That's what Kevin Durant did in the NBA Finals and what Harden did against the Bucks.
But the positive thing is his injury is not as bad as we thought.
Mike Budenholzer said,
"It's just a day-to-day thing, We'll update it when appropriate. The conversations between he and myself, it's kind of private and we'll see where he is each day."
It seems like his status every game will be a game-time decision. The Milwaukee Bucks looked extremely strong without Giannis. They managed to adjust their game plans and exploit the weakness of the Hawks team very easily. With the Phoenix Suns, it could be the the hardest challenges in Giannis's career.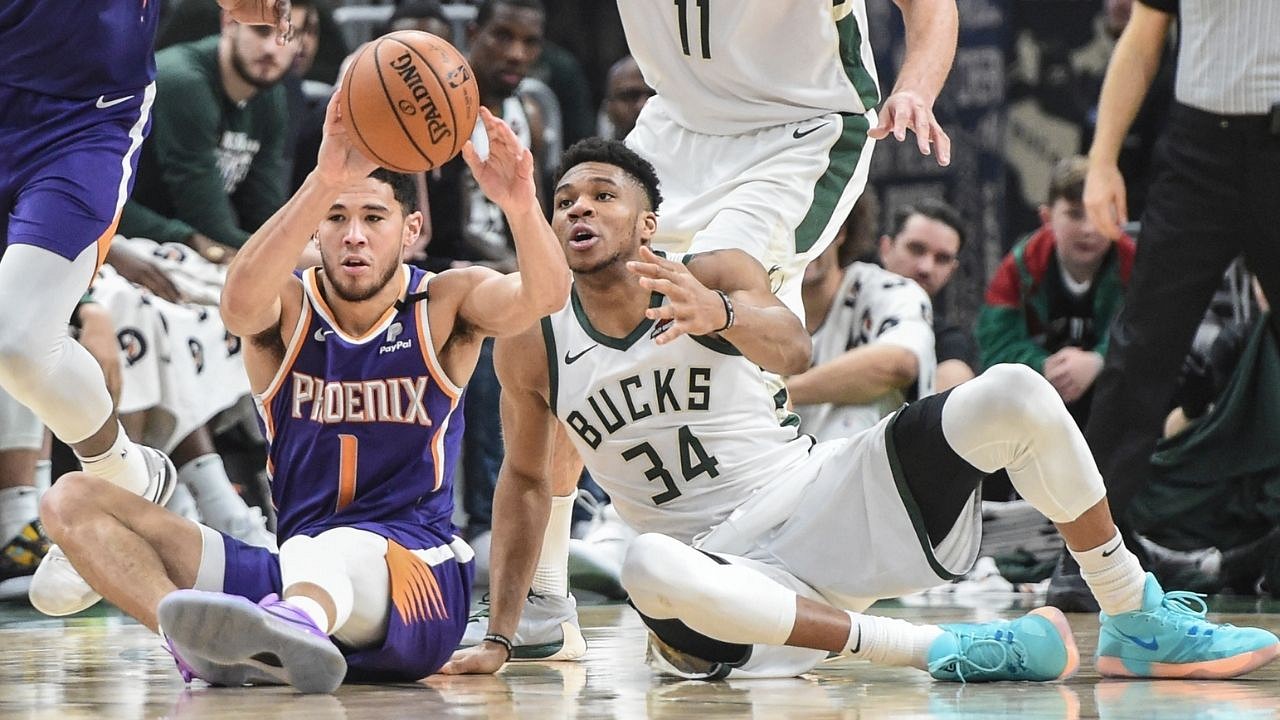 Deandre Ayton made Nikola Jokic look like an all-star and not an MVP. His defense against Giannis will be key for the Suns to win. On the flip side, Jrue will guard either Paul or Booker, depending on who is hot. That will be toughest defender the Suns Backcourt will have faced. The amazing thing about this both these teams matchup really well, giving this the potential to be the best NBA Finals in recent history.
Also Read: Everything You Need to Know About the Life of Khris Middleton