YouTuber turned boxing sensation, Jake paul is gaining popularity in the world of combat sports. The problem child has already stunned the world by knocking out UFC stars like Ben Askren and Tyron Woodley.
In a recent interview with Ariel Helwani, Paul vocally expressed his interest in fighting Khabib Nurmagomedov. "I would fight Khabib, in mma is they make the offer. That would excite me and it would be a massive fight. Probably get a million or 2 million paper view buys" He further adds: "All I need to work on, is my wrestling because I can outbox him" said Paul
Nurmagomedov, the Russian undefeated mma star is now working on his own promotion, Eagle FC. Nurmagomedov claims to have made an offer to Jake to fight for his promotions, only to be turned down by the problem child as he says: "They never offered me anything. Eagle FC has never even done an event. Not to hate on anything they're doing but I would need more than what I make in boxing to risk going into MMA right now."
Khabib, is now retired is still under contract with the UFC. Paull being aware of this is still keen on sharing the cage with the eagle. The problem child however, has refused to accept any offer lesser than $35 million dollars.
Jake Paul, who is undefeated in boxing has also shown interest in mma. He knocked the former UFC champion, Tyron Woodley out cold. However, he has called out UFC superstars like Conor McGregor and Nate Diaz on multiple occasions. His recent MMA training video has surfaced on the internet and has raised a lot of questions regarding his next fight.
Tyron Woodley on Jake Paul
The former UFC welterweight champion, Tyron Woodley praised Jake Paul recently on his boxing abilities. Woodley was knocked out by Paul in their second match-up as he now has six straight losses.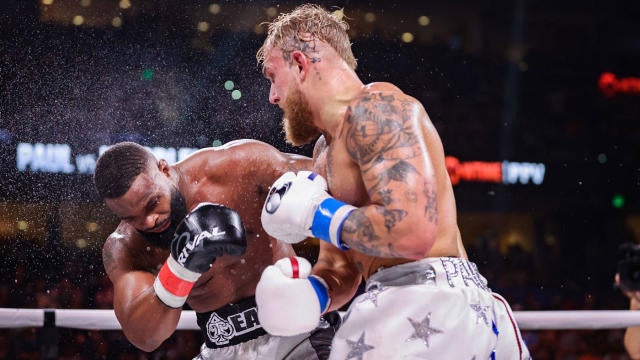 Tyron Woodley said:
"Lot of people are saying, 'Aw, you lost,' and, 'You got knocked out' — he would f*ck a lot of y'all up. Like, MMA fighters and other people that just bumping at the gums. He's an athletic kid that doesn't have any job beyond this. He doesn't have no kids, he doesn't have any business he's running. He can have the best training, the best coaches, the best nutrition, the most focused"
With this knock out finish, Jake Paul has created a buzz in the sport of boxing and has a list of fighters he would want to fight next. Who could be the problem child's next opponent ?