The Williams Sisters have dominated the courts for decades now. Be it, Serena or Venus, both have been at the top level for years. There was a time when they both used to give nightmares to their opponents. We now try to find out the net worth of both the players and see how much have these sensations made through this beautiful sport.
Serena Jameka Williams born on September 26, 1981, is a professional American tennis player and the younger Williams Sister. As of 2021, her net worth is estimated to be roughly $210 Million, and she is one of the richest tennis players in the world. The Williams family moved from Compton to West Palm Beach, Florida, when she was 9 years, so she and Venus could train under Macci, the same tennis coach that trained players like Andy Roddick and Maria Sharapova.
"Growing up I wasn't the richest, but I had a rich family in spirit. Standing here with 19 championships is something I never thought would happen. I went to a court just with a ball and a racket and with hope." – Serena Williams.
Also read: Everything That You Need to Know About the Father of the Williams Sisters – Richard Williams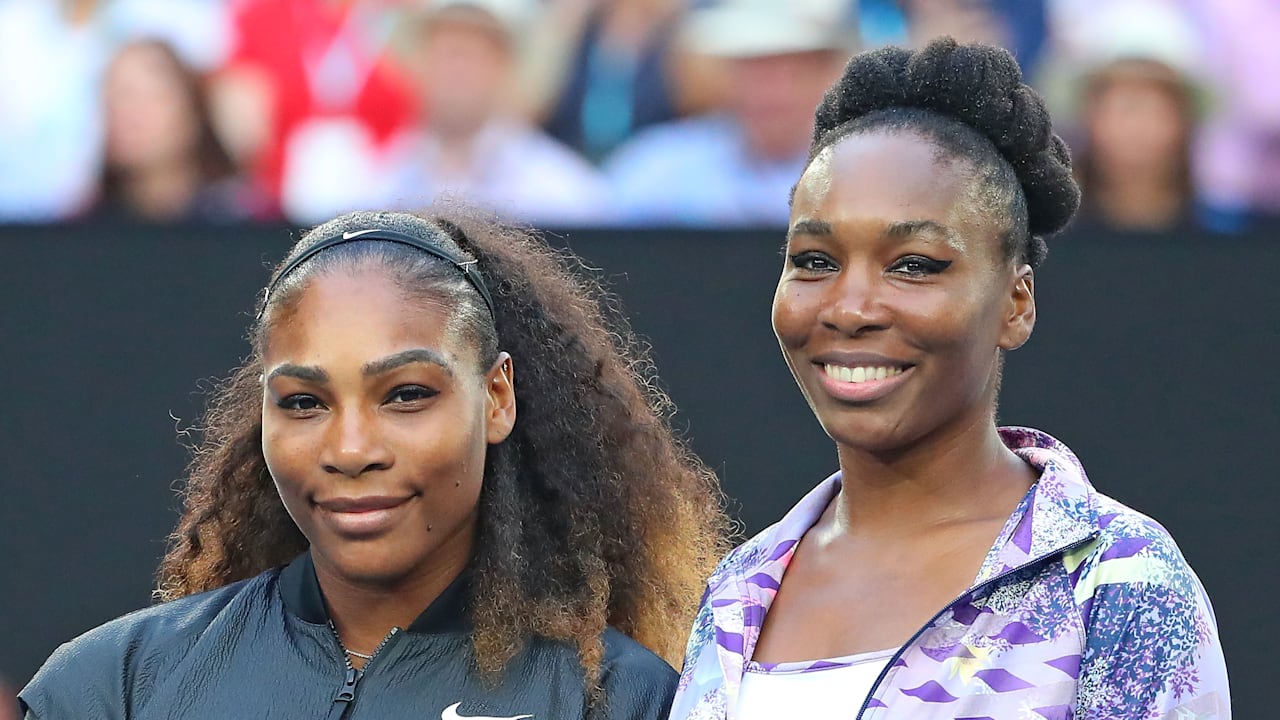 How much does Serena Williams make from Tennis?
Ever since she joined the Women's Tennis Association in 1995, Serena has won23 Grand Slam titles and 4 Olympic medals. She holds the record for the most Grand Slam titles in singles, doubles, and mixed doubles among all active players. According to the WTA, Serena has made $94,518,971 in prize money as of November 2021, which makes her the first rank in all-time earnings. According to Essentially Sports, Serena earns around $8 million per year from just tennis.
How much do the younger Williams Sisters make from Nike?
Serena signed a five-year endorsement deal with Nike worth $40 million in 2003. The contract had an option for a three-year extension that would pay her $55 million if she hit certain performance incentives. The deal was the largest endorsement contract signed by a female athlete at the time. The contract also came at the end of Serena's deal with Puma at the time, which paid her $13 million for the first five years of her career—less than a fourth of what she made from Nike. As part of her contract with Nike, Williams served as the brand's face for their clothing, apparel, and footwear. The company also designed custom outfits and shoes that Serena would wear on the tennis court.
Four Williams sisters in a photo

(???? @Venuseswilliams) pic.twitter.com/bDGD0biQ7i

— We Are Tennis (@WeAreTennis) November 22, 2021
The actual Net worth of Serena Williams?
Serena is worth $210 million, which includes the $94 million she has made in prize money from tennis tournaments and the $55 million she has made from her eight-year endorsement deal with Nike. Along with Nike, Serena has also had endorsement deals with brands like Gatorade, Delta Air Lines, Pepsi, Beats by Dre headphones, Chase Bank, OPI Products, Intel, and more. She's also the current Chief Sporting Officer for Aston Martin, a United Kingdom luxury automobile manufacturer, as well as serves on the board of directors for SurveyMonkey, an experienced management company now known as Momentive.
In an interview with NBC News in 2020, Serena Williams opened up about what it's like to be a millionaire after growing up with not much money. "My family wasn't wealthy, but we were always taught that when you work hard, you reap the benefits as a result," she said. "I think it's important for young people to really understand how to spend money — including how to better self-evaluate needs and wants — to make truly informed decisions versus spending from pure emotion. This is still something that's true for me, and an approach I believe is incredibly important for parents to teach and model, as well."
Also read: Andy Murray Could Face Rafael Nadal Next Month as the Scottish Player Confirms His Availability Ahead of World Tennis Championship
The other Williams Sisters – Venus Williams
Venus Williams born on June 17, 1980, is a professional American tennis player. When she was 7 years old, Tony Chesta, a local tennis player, noticed Venus' talent in the sport and advised her to pursue it. Three years later, when she was 10 years old, Venus' family moved from Compton, California, to West Palm Beach, Florida, so she and Serena could train under Rick Macci. Venus and Serena, however, weren't trained by Macci long. When she was 11 years old, Venus and her sister were removed from Macci's tennis academy by their father, Richard, who took over as their coach at home.
Nothing in tennis is more reliable than if you hit a Williams sister, within 2/3 points they coming for that ass. pic.twitter.com/kE2PDwUerV

— Casey Schnabel (@CaseyTennis) November 25, 2021
How much does Venus Williams make from tennis?
Ever since the elder one of the Williams Sisters joined the Women's Tennis Association in 1994, Venus has won seven Grand Slam titles and five Olympic medals (four gold and one silver.) In February 2002, Venus became the first female Black tennis player in the Open Era to rank number one in singles. She was second of all time after Althea Gibson in the 1950s.
According to the WTA, Venus has made $42,280,541 in prize money as of November 2021, which made her second in all-time earnings—next to her younger sister, Serena Williams, who has made a career total of $94,518,971 in prize money.
In 2005, Venus made headlines when she met with French Open officials to advocate for WTA players to earn the same prize money as male players. Then a year later, she wrote an op-ed in the London Times that became crucial to bringing pay parity at Wimbledon.
What is Venus Williams' net worth?
Venus Williams is worth $95 million, which is about half of the net worth of her sister, Serena Williams. Along with the $42 million she's made in tennis prize money, Venus' net worth also includes the money she's made as to the Chief Executive Officer of her own interior design firm, V Starr Interiors, which has designed sets of talk shows like the Tavis Smiley Show, as well as businesses and residences in Palm Beach, Florida.
Venus' net worth also includes her own fashion line, EleVen, which she launched in 2007 with Steve & Barry. She debuted the line at New York Fashion Week in 2012. Venus, along with her sister Serena, is also a minority owner of the Miami Dolphins.