Former world no.1, Andy Murray has had one of the most successful careers in the men's game. He has won many accolades in the sport that make him an extraordinary player. However, he has been battling a hip injury that almost ended his career.
Murray underwent hip resurfacing surgery at the start of 2019. The difficult journey began to rediscover the form and fitness that made him the best player in the world.
Andy Murray's Return To Court
Andy was able to make a successful return following a hip resurfacing surgery in 2019. Made his comeback by winning his first tournament back in the doubles at Queens Club alongside Feliciano Lopez. He did this by beating fellow three-time Major champion Stan Wawrinka.
The Scot was in Abu Dhabi for the Mubadala World Tennis Championship and was working with new coach Jan De Witt on a trial basis. He reached the final, before losing out to Russian star Andrey Rublev and felt his time with De Witt had been successful enough to go to Australia together.
"The positives from 2021 were that I played a lot of long matches and tournaments back-to-back. So in terms of the robustness of my body, that's in a way better place than what it was in 2019 and 2020," Murray said at the media day for the Mubadala World Tennis Championship.
Speaking about his retirement plans, he said, "This season is an important year for me. I don't know how many seasons I have left but if I had another season like I did this year, that's not what I want and not the level I want to be playing at, so it's up to me to perform on the court and see if I can still do it."
Andy Murray Parts with Jan De Witt
Andy parted ways with Jamie Delgado who was his coach since 2016 and roped in Jan de Witt. The former world No.1 was working with De Witt on a trial basis.
Andy Murray surprised the tennis world with his comeback in Australia as he made it to the final of the Sydney Tennis Classic warm-up tournament.
He only made it to the second round of the season opening Grand Slam before bowing out to Taro Daniels from Japan.
Jan De Witt had the experience of coaching the likes of Gael Monfils and Gilles Simon before he joined Murray's team ahead of the Mubadala Tennis World Championship exhibition event in December.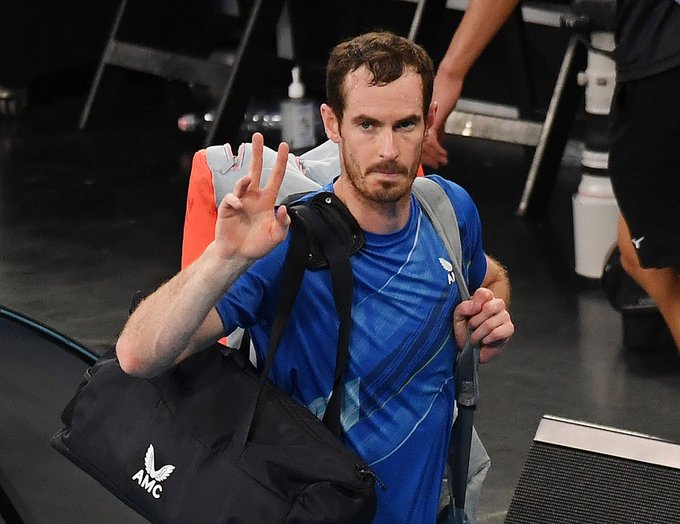 After Murray's loss in the Australia Slam he said, "Tonight is not good enough. Making the second round of slams is not something I find particularly motivating. I want to be doing better than that."
De Witt's time as Murray's coach was up and his trial period wasn't extended. It was not renewed after the Scot's straight set loss to Daniels in the Australia Open Grand Slam.
Murray is outside the top 100 in the world rankings. He is planning to play in Doha and then Dubai in February. There he will need to be granted a wildcard for both ATP Tour events.