The NBA playoffs are already in the 2nd round with 8 teams keeping their NBA title dreams still alive. But what are the teams that didn't make the Playoffs looking forward to? The NBA Draft.
The NBA draft, which was introduced in the year of 1947 and is a way for teams in the NBA to draft who fit the eligibility and want to play in the NBA. This is where NBA teams who had a bad season in the previous year get their hand at the best young prospect. Basically a way the NBA rewards the teams that lose. It's been criticized by a lot of fans because teams lose purposely to get better odds at a higher pick.
However, it is not necessary to have a high pick to have a great player. It depends more on the team's scouts and trainers. Anyone drafted in the NBA does have the potential to be great. They just need to be developed to achieve their ceiling. Take a look at Nikola Jokic and his MVP hardware as the best example for this.
The 2021-22 NBA Draft Class does not boast players who are outright superstars like Zion, Shaq, or Lebron. What this draft class does have is the perfect fits and potential to be all-time greats. The Projected NBA draft picks are based on current record but will obviously change because of reduced lottery odds
Also Read: Lana Rhoades Reveals the Details of an Awkward Date She Had With Kevin Durant
1. Houston Rockets (Cade Cunningham from Oklahoma State )
The Houston Rockets got just 17 wins last season even though they had John Wall and Christian Wood who had pretty good seasons. They will most likely let Victor Oladipo walk in free agency and so would need a guard to replace him. Luckily for them Cade Cunningham would be perfect.
Cade Cunningham is a 40% 3 point shooter and a great offensive initiator. Playing beside ex all-star guard John Wall will help develop his offensive game to the next level. The Rockets just lost James Harden and to fill his shoes they couldn't ask for much more. The youth movement around Cade will be strong in H-Town.
The Orlando Magic have fully embraced the rebuild. They traded their all-star center Nikola Vucevic to ensure that. Their star studded young talent could help Orlando be of the best teams in the future. Players like R.J. Hampton, Markelle Fultz, Cole Anthony, Wendell Carter Jr. and even Mo Bamba gives only signs of potential from this team. The strength in the guard department would suggest the Magic are trying to get their Big-Man of the future.
Evan Mobley is a defensive demi-god. Sliding him in a lineup along with Jonathan Issac could be the start of the greatest defensive backcourt of all time. He could be the center they wished Mo Bamba would become when he got drafted. Drafting Evan Mobely in a culture that loves its big men would be ideal. This would also move Wendell Carter to the bench making him a great back up to Mobley.
The Detroit Pistons had an awful season. They were only there to give free wins to other teams. The only bright spot on their team was Jerami Grant who scored 22 points a game and is under contract for the next 2 seasons. However, Detroit have young players who are projects and Jerami does not fit that timeline. The main priority for the Detroit Pistons is to draft the best available player.
Jalen Suggs led Gonzaga to the NCAA Championship finals. They lost to Baylor but he scored 22 points in that game. He is a primary ball handler and facilitator who is aggressive. He has the motor to play in motor city and could be the face of that franchise if he develops.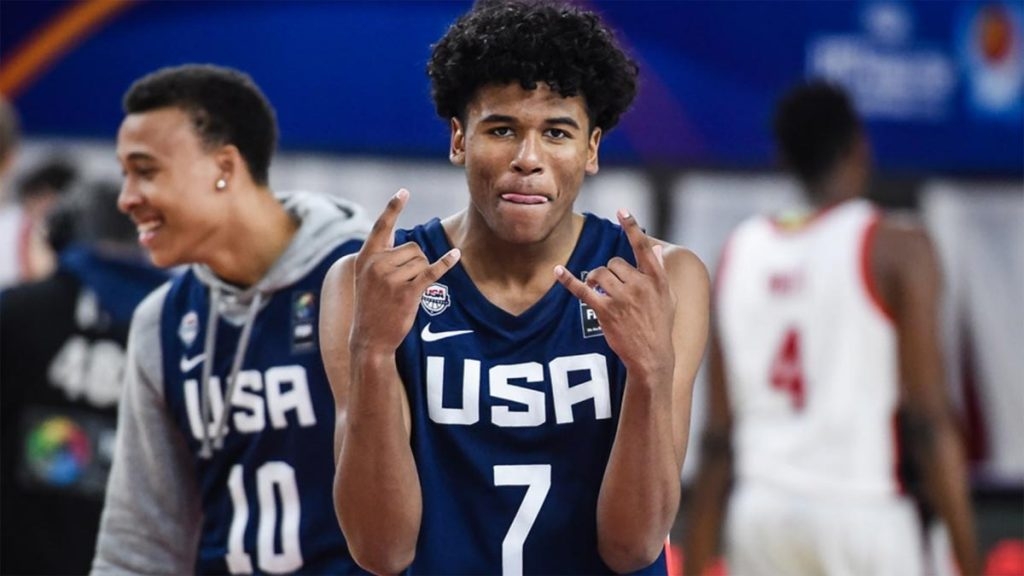 2 Jalen's, 2 guards but 2 different routes to the NBA. Jalen Green skipped the traditional college route and went into the G-League. He averaged 18 points and 1.5 steals in the season. Green could be more developed and could have more upside than the other players in this draft class.
The Cleveland Cavaliers already have 2 young guards in Sexton and Garland but that wont stop them from drafting the best available player. They would probably move Garland to the bench to back up Sexton and start Jalen Green alongside him. Sexton and Green have the the energy to be good defensively and that is important in development of a good team.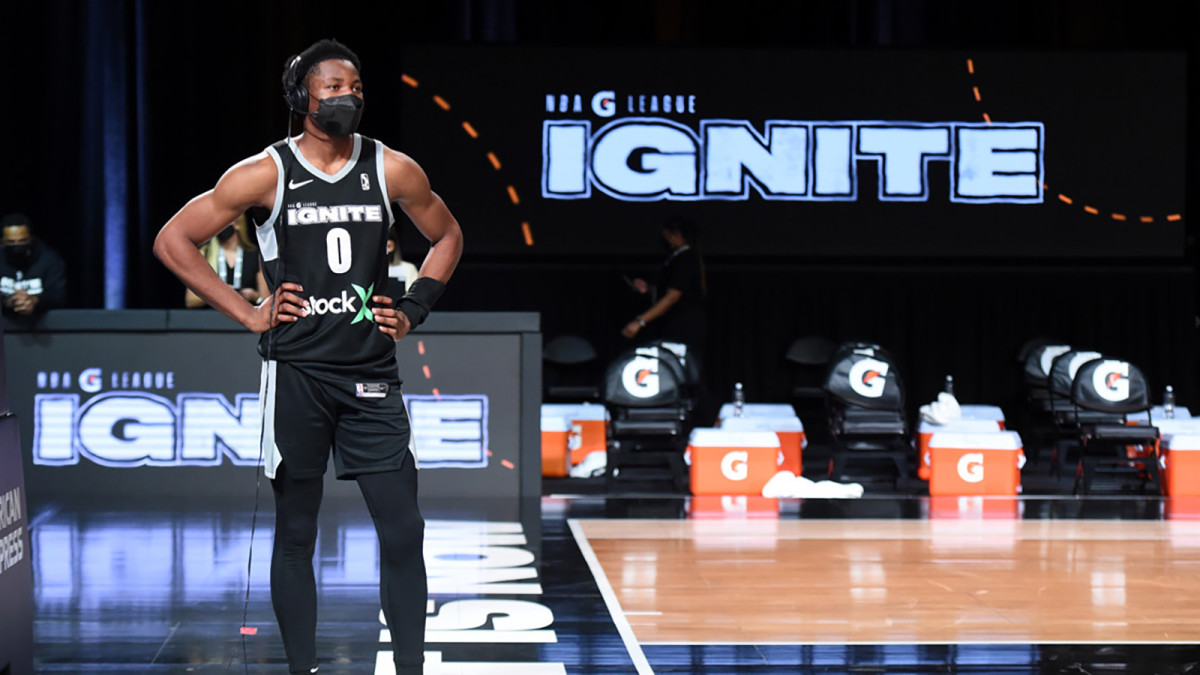 Now here is a team that could win the 'rebuilding game'. In the next 7 years the OKC Thunder have 34 draft picks and 17 of them will be first rounders. To add to that they also have Shai Gilgeous-Alexander, Darius Bazley and Lu Dort to carry the rebuild.
Jonathan Kuminga averaged 16 points and 7 rebounds in the G-League. He and Pokusevski will be the forwards for the future of the OKC and them getting to playoffs is something that will happen sooner than you expect.
The Golden State Warriors were one game away from making the NBA Playoffs without Klay Thompson. Steph Curry finished 3rd in MVP voting and averaged 32 points per game. James Wisemen was having a good rookie season before he got injured. Klay Thompson will hopefully be back like at least 80% of what Prime Klay was. In my opinion the Warriors should trade away this pick, their pick and Wiggins for another star so that they get back to deep playoff runs.
If they do make the pick they should go with Jalen Johnson. He's a 6'9 Forward who shot 44% from the 3 this season. Johnson could be that SF/PF to come in and help Draymond on the defensive end. It would also not inhibit the Warriors offence and he would be perfect for the bench unit.
7. Toronto Raptors (Keon Johnson from Tennessee)
The Toronto Raptors have 2 extremely talented PG's starting in the backcourt. They could draft Keon Johnson and move the aging Kyle Lowry to lead the bench unit. He is very aggressive and energetic on the floor who will provide a spark in games. He would also get to learn under Kyle Lowry who is a really experienced veteran. Gary Trent Jr. and OG Anunoby lead the Youth Movement in Toronto and he would fit their timeline well.
Zion Williamson averaged 27 points per game and Brandon Ingram averaged 24 points. That young duo is around who the team is going to be built around. Lonzo Ball had an amazing season and will be a very attractive free agent this offseason. That means the Pelicans might not match any of the offers he gets.
To replace him will be hard but they can let Ingram and Zion handle the ball. Now if they run the offense they need spacing. That's what Moses Moody will offer them. He fits the timeline and averaged 17 points per game this year. He's more of a true shooting Guard that can shoot the ball but not run the offense. The Perfect replacement for JJ Redick.
9. Sacramento Kings (Scottie Barnes from Florida State)
Marvin Bagley Jr. might become a decision that Sacramento wish they hadn't made with Luka and Trae still available. The only real piece in their team that has superstar potential is De'Aaron Fox who will be the corner stone of this franchise. He averaged 25 points, 7 assists and 1.5 steals which is really great.
Scottie Barnes stats do pop out of the stat sheet. He is PF with great playmaking and defensive upside. But its the intangibles that have gotten into the good books of the scouts. His grit and heart for the game might even inspire Bagley to reach his potential.
10. Orlando Magic (Davion Mitchell from Baylor)
Davion Mitchell of the NCAA Champions Baylor Bears had a dream season. He averaged 14 points and shot 44% from the 3. In the championship game he scored 15-6-5. If Orlando get Mobely with their higher pick getting Mitchell should be a priority.
He provides a different set of skills to Markelle Fultz and can be played when they need that switch up. Davion can play both on or off ball which makes his versatile. His shot creation and shot making coupled with his quick first step made him a scouts favorite.
11. Charlotte Hornets (Alperen Sengun from Besiktas)
Charlotte need a big man and based on recent trend European big men are the way to go. Alperen won the Turkish League MVP at the age of 18. Playing with professionals makes him more game ready than others and he has tremendous upside.
Brother of Mo Wagner but a player with more upside. He's a great defender that will fit the Spurs game mentality. He averaged 12.4 points per game and will be a good replacement for Aldridge.
13. Indiana Pacers (Josh Giddey from 36ers)
Another player that took his talents to the professional leagues. In the Australian League Josh Giddey averaged 11/7/7. Also being a 6 foot 8 guard he won't be a defensive liabilty.
14. Golden State Warriors (Corey Kispert from Gonzaga)
Just like the Warriors drafted the 2 Splash Brothers they could look to get their 3rd one through here too. Corey Kispert averaged 19 points per game. A 6 foot 7 pure shooting small forward will further help spread the floor making it impossible to beat them without good perimeter defenders.
Also Read: From a 2nd Round Pick to NBA MVP: How Nikola Jokic Defied All Odds