Recently Max Holloway sat down with Joe Rogan to discuss what could've been the biggest fight of his career. Yes, you guessed it right! It was the canceled bout against Khabib Nurmagomedov. The bout was to headline UFC 223 for the vacant UFC lightweight strap.
The bout was The Eagle's first attempt at the 155lb gold while Holloway was ruling the 145lb division then. Blessed was called as a replacement for Tony Ferguson after the latter injured his knee. Though he was called on very short notice, the Hawaiian was all ready to face Khabib until he got pulled out of the fight due to being medically unfit.
Also Read: UFC Fighters Who Failed to Become Two-Division Champions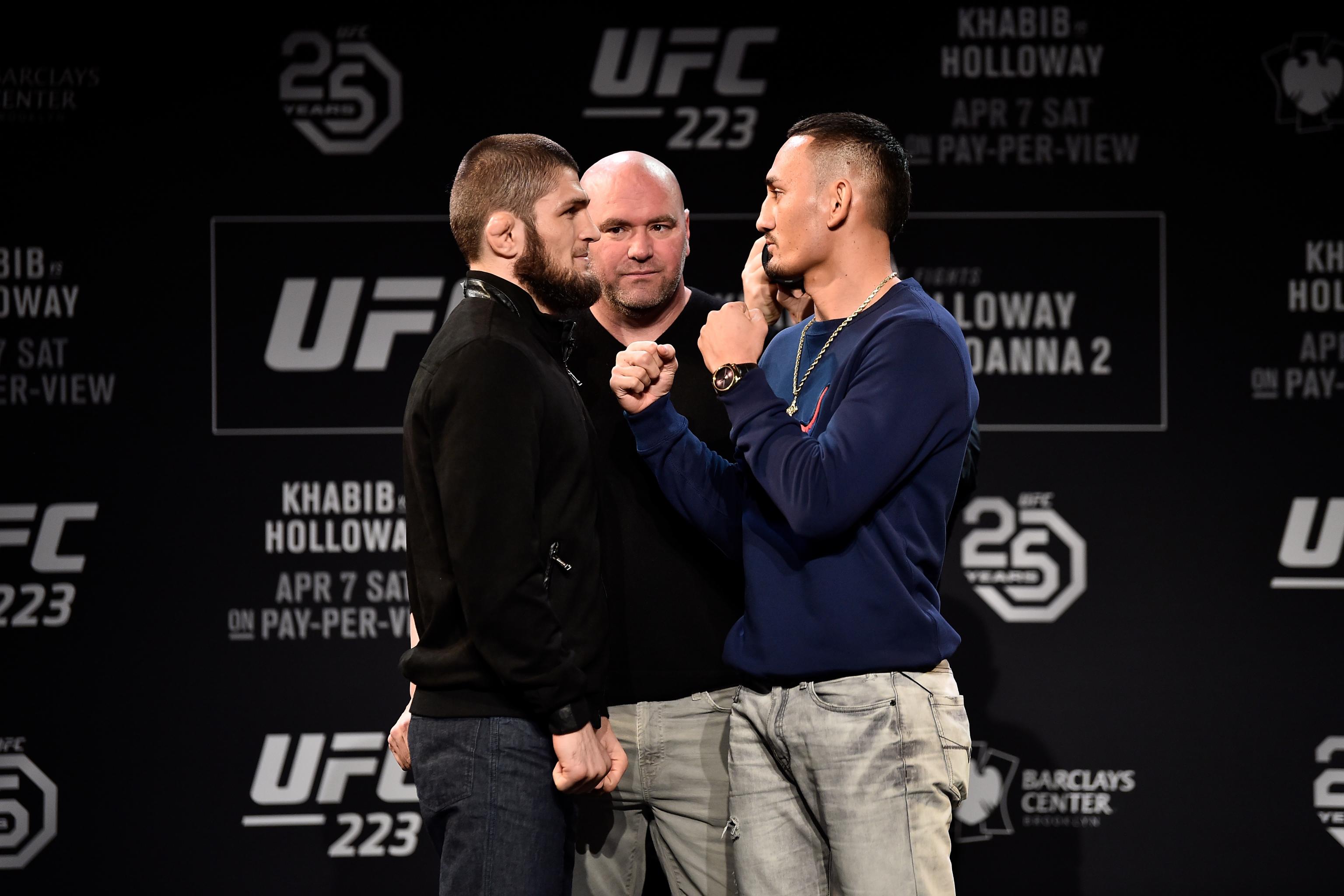 Check out what he has got to say about getting pulled out of the Khabib fight:
"The first thing that happened when I land, a fucking meeting with a doctor from New York commission. And they tell me every single fucking day, they're gonna check up on us. And I was like 'holy shit', you know. I was like 'what the hell' and I was fine, you know.
https://youtu.be/nUHhR5J7vBU
I was like kind of little bit bigger than what I usually was. And this is when we just got the New York thing. We just finally is in New York and New York don't even want us there. Like they are looking for every single possible way to get rid of MMA over there.
And I get there and I'm like four pounds away from making the weight. And then they come in and they check and we have like hours left before the weigh-ins. They come in, they checked, they looked at me and they said 'you don't look good, you can't do it'. That's all that happened and they walked out."
Max Holloway and Khabib Nurmagomedov were set to face each other in UFC 223
The then 145lb king was scheduled to face Khabib for the lightweight title Conor McGregor was stripped off due to inactivity. Arriving the scene as a replacement for El Cucuy, he himself got replaced eventually by Al Iaquinta after getting deemed to be medically unfit to fight. It is worth noting that he came in on on a 6-day notice.
Also read: Why Did the UFC Fire Former Fighter and Commentator Dan Hardy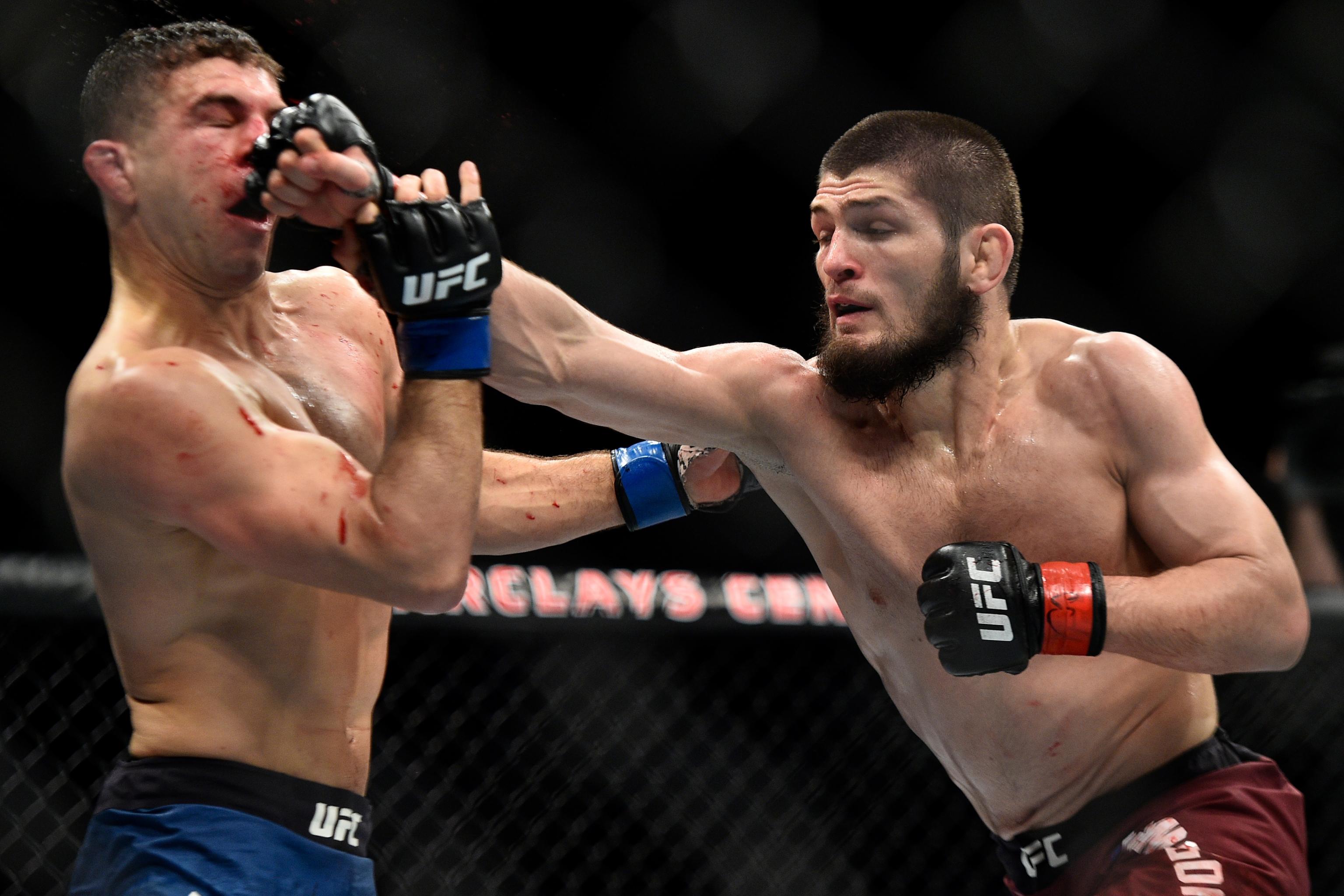 But that wasn't the end of Holloway's lightweight journey as he again came back to fight Dustin Poirier for the interim lightweight title. A win over Poirier would've meant another opportunity for him to face the Russian. But this time, the 29-year old fell short of conquering The Diamond.
Also read: What Are All the Illegal Moves in the UFC
After this, Holloway moved down to 145lbs to defend his belt one more time after eventually losing it to Alexander Volkanovski. After another failed attempt to reclaim his throne, he came back on the winning track after going the distance against Calvin Kattar 2021's first UFC event.
Also read: "Expect Nothing More From a Coward" – Leon Edwards Rains Down on Colby Covington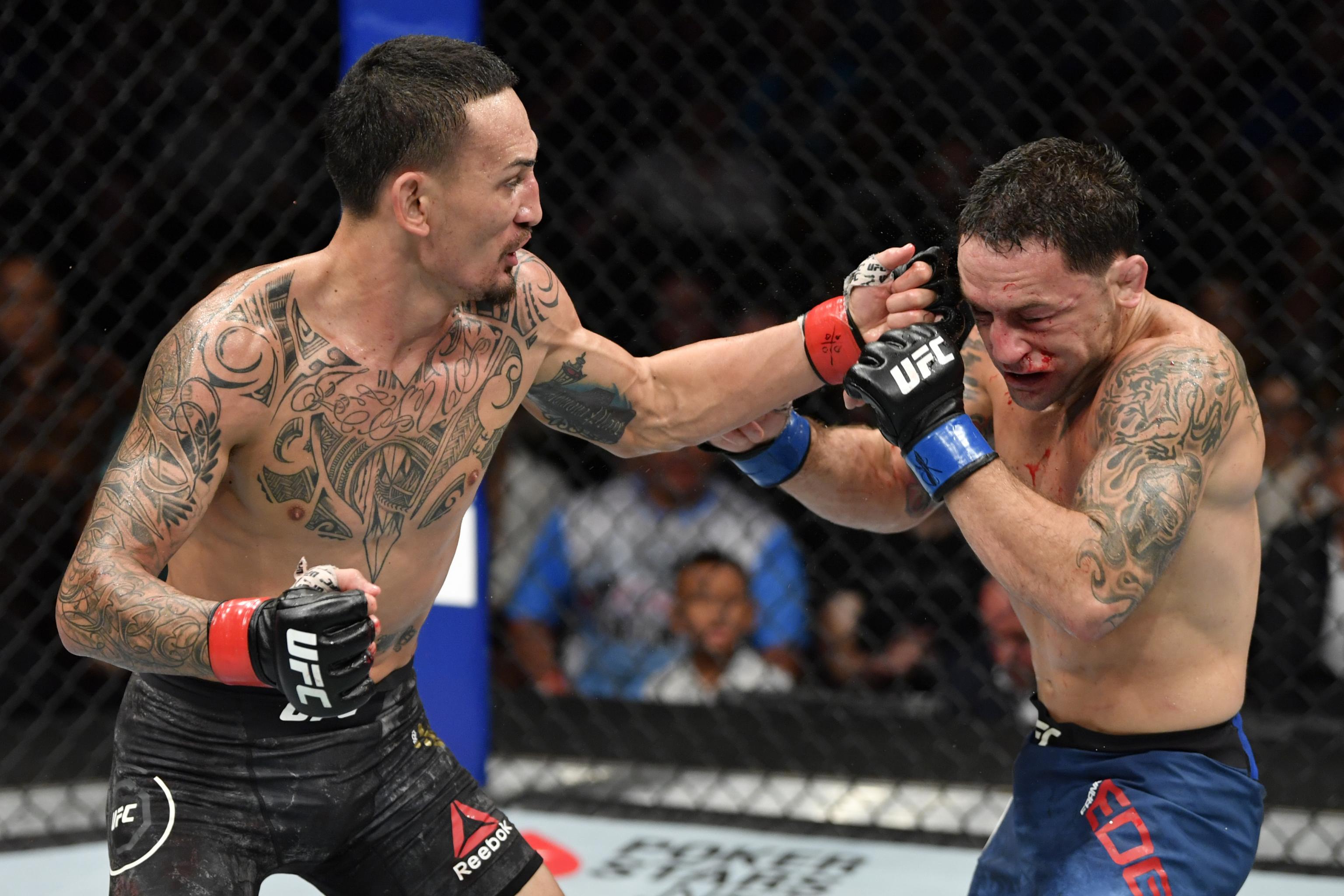 As for The Eagle, he went on to claim the 155lb gold followed by three successful defenses. He hung up his gloves last year after making his final defense against Justin Gaethje. Now, all of his focus is shifted towards his newly acquired promotion EFC.
Let us know in the comments section what do you think would have been the result had Max Holloway not gotten pulled out from the bout against Khabib.
Also read: "Training For War" – Nate Diaz Teases Move to Middleweight