After successfully pulling off one of the biggest upsets in recent years over Conor McGregor, Dustin Poirier looks to be the most dominant and well-deserved man to compete for the belt after Khabib relinquishes his belt. Recently, Dustin Poirier sat down with one of the greatest commentators in the sport, Joe Rogan. Since Poirier has fought Khabib once before for the title, Rogan asked him what it felt like to face the champion's wrestling skills.
It is to be noted that though The Diamond managed to put the Russian in trouble a couple of times, even he eventually fell prey to his feared wrestling. On Khabib's wrestling skills, Poirier had this to say:
Also read: Claressa Shield Thanks Holly Holm Ahead of Her MMA Debut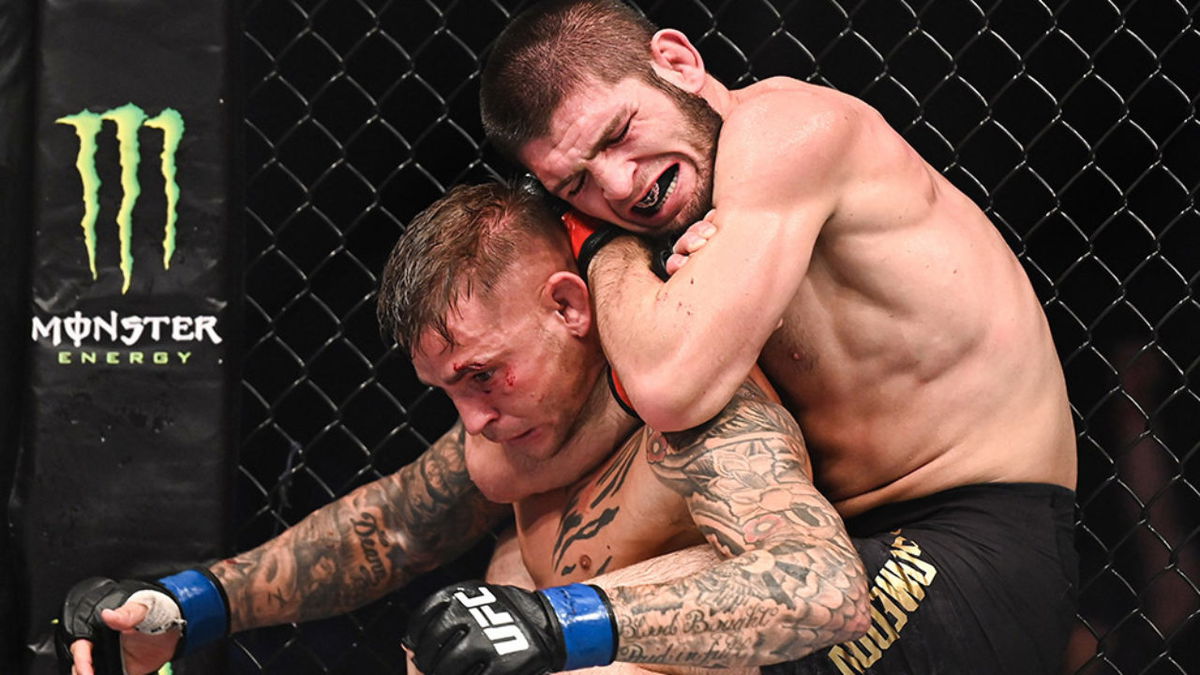 "I don't know if he's the strongest I've ever fought, but they're all strong. Nothing overwhelming or that really surprises me. It's just his understanding of balance and weight placement was incredible dude.
Like, I've been fighting and wrestling a long time as well. But he just knew where my weight was and where it needed to be for me to stay up, with his foot trips and it's hard to explain man.  But he's good!"
Also read: Stephen Thompson Confident He Can Beat Kamaru Usman For the UFC Welterweight Champioship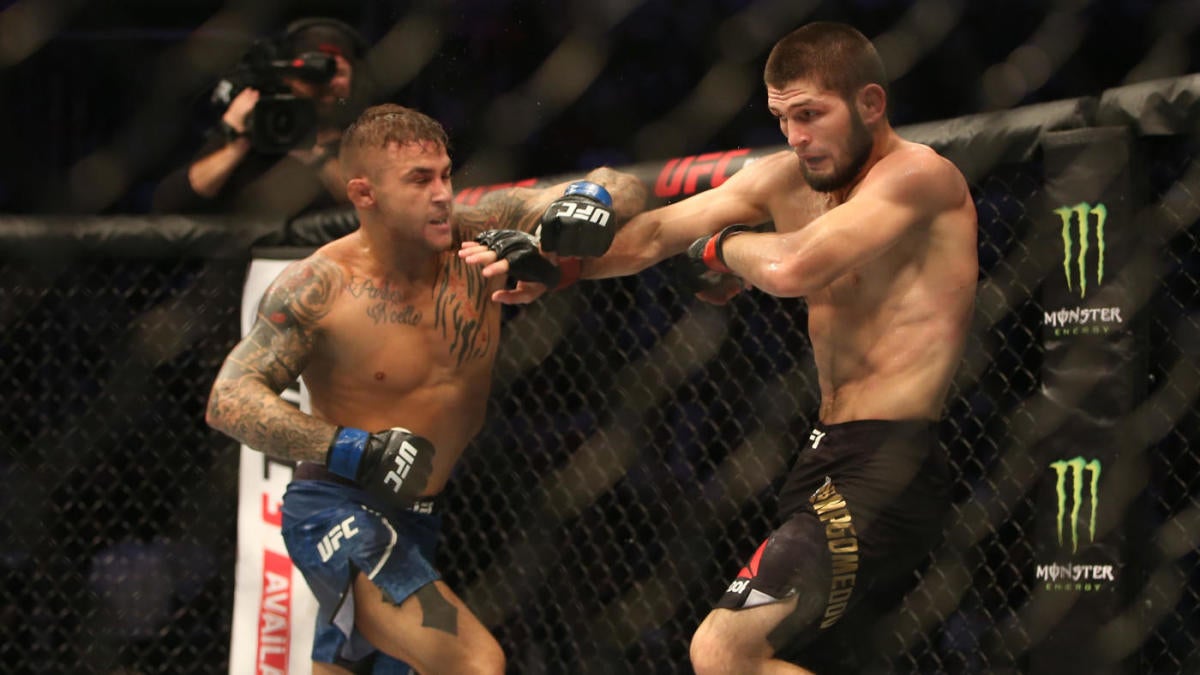 They also watched the clip of their bout where Dustin had Khabib locked in his guillotine very tight. But, the champ managed to get out of it. Poirier also made some remarks on his probable mistakes which led him escape out of the guillotine.
Also read: Should Max Holloway Move Up the Lightweight Division?
https://youtu.be/yXWfy1CXuNk
Dustin Poirier and Khabib Nurmagomedov locked horns during UFC 242
Dustin Poirier challenged the 155lb champion Khabib Nurmagomedov and faced him in UFC 242. As usual, the bout showed Nurmagomedov's technical finesse in wrestling. But the bout could've been in The Diamond's favor had he managed to hold on into that guillotine for a little longer.
But, the champ managed to break out of it. Then, he wrestled his way to make his 2nd successful title defense via a rear-naked choke. After this fight, The Eagle went on to eventually retire after successfully defending his title against Justin Gaethje. Talking about Poirier, he got sidelined for nearly a year due to injuries.
When he came back, he put on a spectacular decision win against Dan Hooker and showed the world who he really is. But, he secured his career's biggest victory at the start of 2021 when he avenged his 6-year old defeat at the hands of Conor McGregor in their rematch. This victory directly shot him up in the talks for another title fight in the 155lb division.
Currently the Russian has his focus shifted towards his newly bought MMA promotion EFC. On the other hand, Poirier has his eyes set to become the next 155lb champion.
Share in the comments section what do you think about the recent comments Dustin Poirier made on Khabib's wrestling.