Ukraine's Elina Svitolina thrashed Russian Anastasia Potapova, 6-2, 6-1 in Monterrey Open Mexico. She was dressed in blue and gold in solidarity with her motherland. Elina said it was her mission to unite the tennis world behind her country following Russia's invasion.
Svitolina had previously refused to play her opening match against Potapova at the Open. However she went ahead after tennis authorities decided to ban Russian and Belarusian players from competing under the name and flag of their countries.
Potapova did not compete under the Russian flag following new sanctions from the International Tennis Federation (ITF).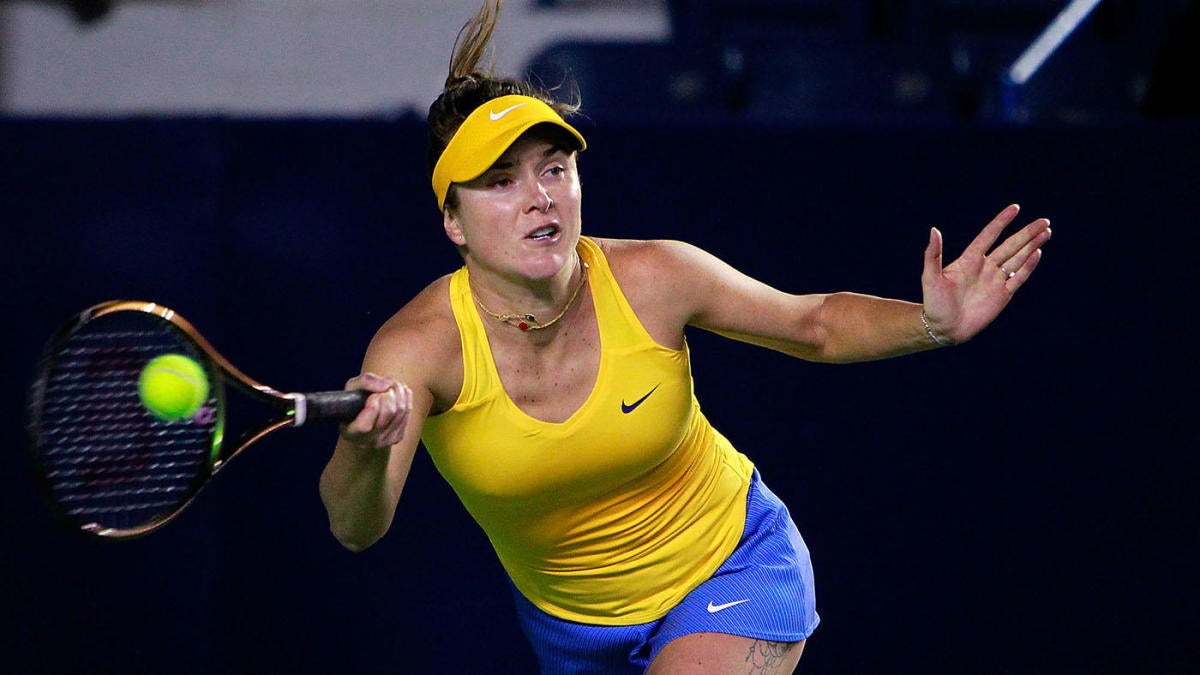 The decisions to ban the name and flags were made following Russia's destruction in Ukraine last week. Belarus has been a key staging area for the invasion.
Svitolina says she will donate all the prize money she wins at the Monterrey Open to the Ukrainian army.
Elina Svitolina playing for her country
Elina Svitolina, the no.1 seed defeated Anastasia Potapova in Mexico to move into the second round. There she will face Bulgarian qualifier, Viktoriya Tomova.
The Ukrainian has promised to donate all her match to Ukraine's army who is fighting Russia. She said, "It's a very, very special event this one for me. All the prize money that I'm going to earn here is going to the Ukrainian army."
"So thank you so much for your support. In general, I was just focused. I was on a mission for my country."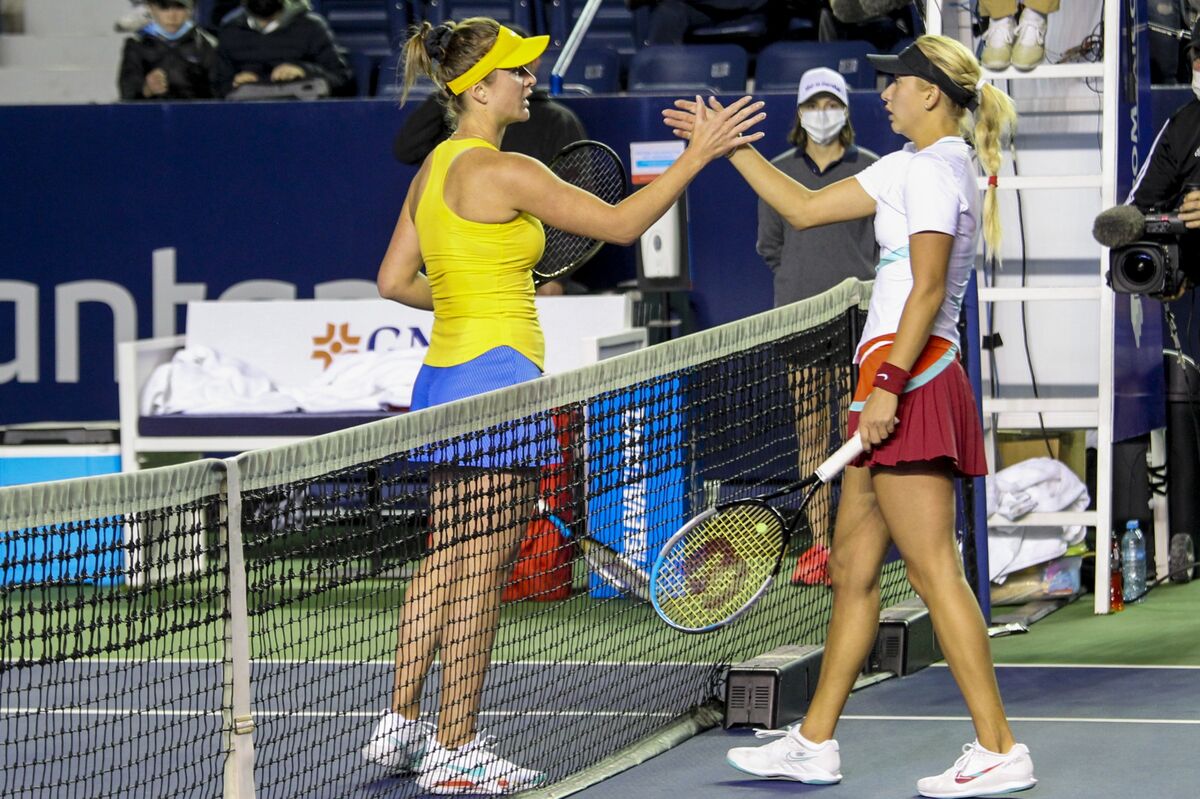 Svitolina was overwhelmed by the support and the atmosphere in the arena. She said, "It's a very special atmosphere each time that I play here and especially today it's a very special match for me and moment."
"I'm in a very sad mood, but I'm happy that I'm here playing tennis. It's nice to play in front of you, thank you."
Dayana Yastremska escaped Ukraine by a boat
The war in Ukraine has been very difficult for everyone around the world. Ukrainian tennis player Dayana Yastremska sank to her knees after beating Romania's Ana Bogdan 3-6 7-6 7-6 in the Lyon Open. She called "the hardest match of my life."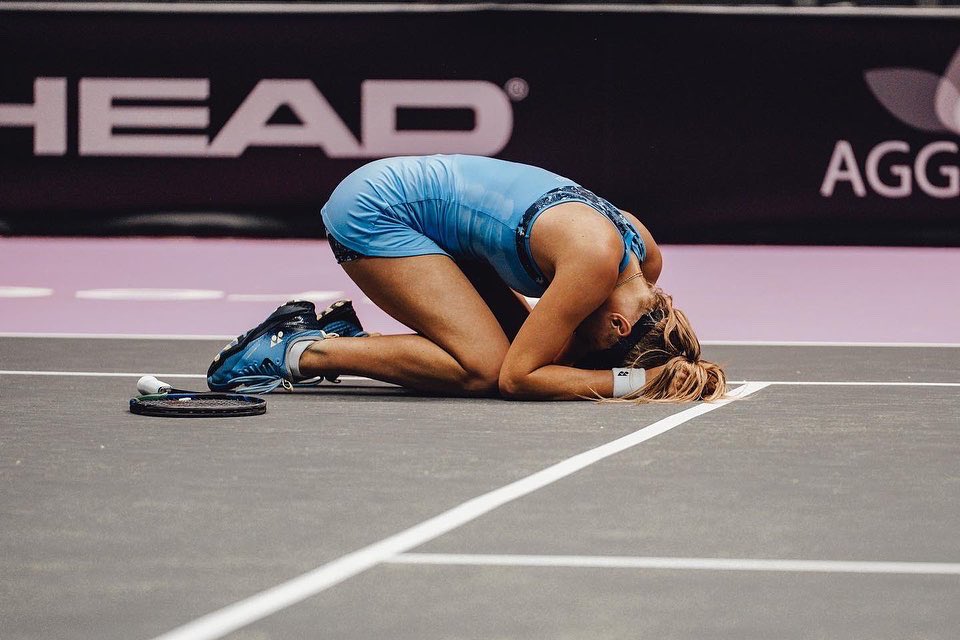 Yastremska had fled Ukraine by boat last week after spending two nights sheltering in an underground car park with her younger sister.
At the post match interview she said, "I'm happy that I won for my country. But at the same time, I'm very sad."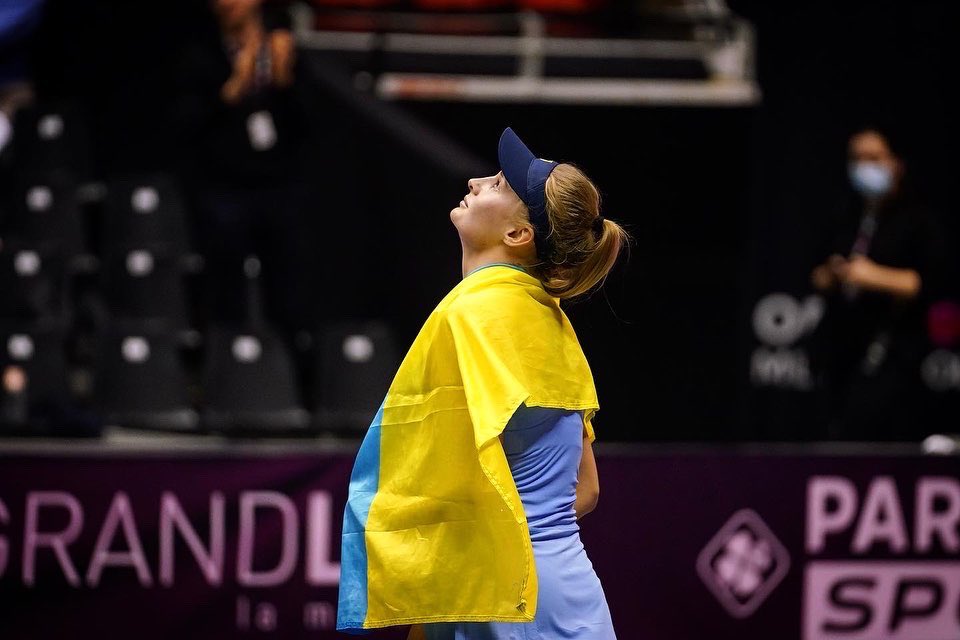 Dayana draped the Ukrainian flag over her shoulders and added, "My heart stays at home and my mind is fighting here. So it's very difficult to find the concentration, to find the balance."
"This win, compared to what's going on in my country, is nothing, but I'm happy. At least, I'm also fighting for my country. I'm really proud of the Ukrainians and they are really heroes. I hope everything is going to finish soon."