Roger Federer is the only man who has lifted up the Wimbledon Open cup the most number of times. Winning it eight times in the Open Era on the Centre Court of All England Club. The Swiss tennis legend won his premiere Wimbledon title in 2003 and he went on do it until 2007. In doing so he became the second man to win the Wimbledon title for five consecutive times and the one being Bjorn Borg from Sweden.
According to Federer it is "very special" to break the record for the number of Wimbledon titles. He said, "Wimbledon was always my favourite tournament and will always be my favourite tournament. My heroes walked the grounds here and walked the courts here. Because of them, I think I became a better player, too."
The Swiss said that after making his first breakthrough by beating Pete Sampras in 2001 he had "hoped to have a chance maybe one day to be in a Wimbledon final and have a chance to win the tournament". Then he added, "Winning eight is not something you can ever aim for, in my opinion. If you do, you must have so much talent and parents and the coaches that push you from the age of three onwards, who think you're like a project."
"I was not that kid. I was just really a normal guy growing up in Basel. Hoping to make a career on the tennis tour. I guess I dreamed, I believed, and really hoped that I could actually maybe really do it, to make it real. So I put in a lot of work, and it paid off."
Roger Federer with most number of Wimbledon Open title wins
Roger Federer won his 8th title at the All England Club in 2017 and 19th major trophy overall. Capping a marvellous fortnight in which he never dropped a set by overwhelming Marin Cilic 6-3, 6-1, 6-4 in a one-sided final contest.
The match it ended on an ace from Federer after merely 1 hour, 41 minutes. He appreciation and happiness, Federer raised both arms overhead. Soon, he was sitting on the side-line, wiping tears from his eyes.
Federer's first major title came at Wimbledon in 2003, and followed by others in 2004, 2005, 2006 and 2007. He won again in 2009 and 2012. However he lost finals in 2014 and 2015 to Novak Djokovic.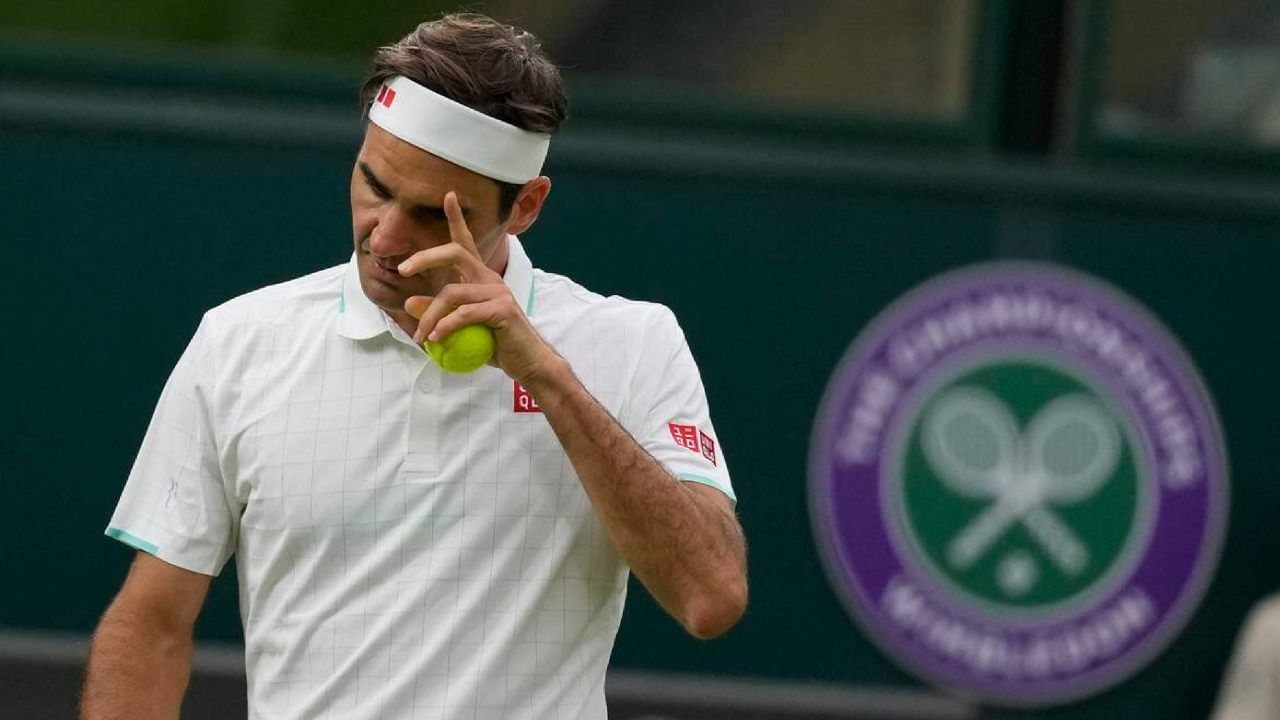 Roger's 8th Wimbledon title came in dominant fashion, winning all 22 completed sets he played in 2017 tournament. He is the second man in the Open Era to win Wimbledon without dropping a set, joining Bjorn Borg in 1976.
It was the second time Federer has won a major without dropping a set, along with the 2007 Australian Open. Making him the third man in the Open Era to win multiple major titles without dropping a set, along with Borg and Nadal.