Frances Tiafoe has labeled Serena and Venus Williams "Major GOATS" and says that they are an inspiration to him. He has hailed the Williams for inspiring him and others to play the beautiful game.
The 22-year-old American is into the third round of the US Open after a five-set victory over John Millman 7-6(6), 3-6, 1-6, 6-3, 6-3 on Court 11 in three hours and 55 minutes.
He spoke after the match about his compatriots, Serena and Venus. "Serena is obviously an icon in tennis," Tiafoe said post-match. "Everybody knows who Serena Williams is. Serena Williams, man, she's special, man. She's special. Not forgetting Venus he said, "And Venus, too. I mean, they go down together, man. The Williams sisters, so much weight, you know what I'm saying?" "You're in Black neighborhoods and Black culture, every time I say I'm playing tennis, they're like 'oh, you do that Venus and Serena thing'. That's just what they know. This is what it is. Everything she does, she's been such an icon for so long, she's a living legend. I'm such a fan. I'm so happy we have gotten so close over the years and I can call her a friend, you know because I ask her questions."
Also read: The Net Worth of the Williams Sisters – How Much Money Have Venus and Serena Williams Made Through Tennis and Brand Endorsements?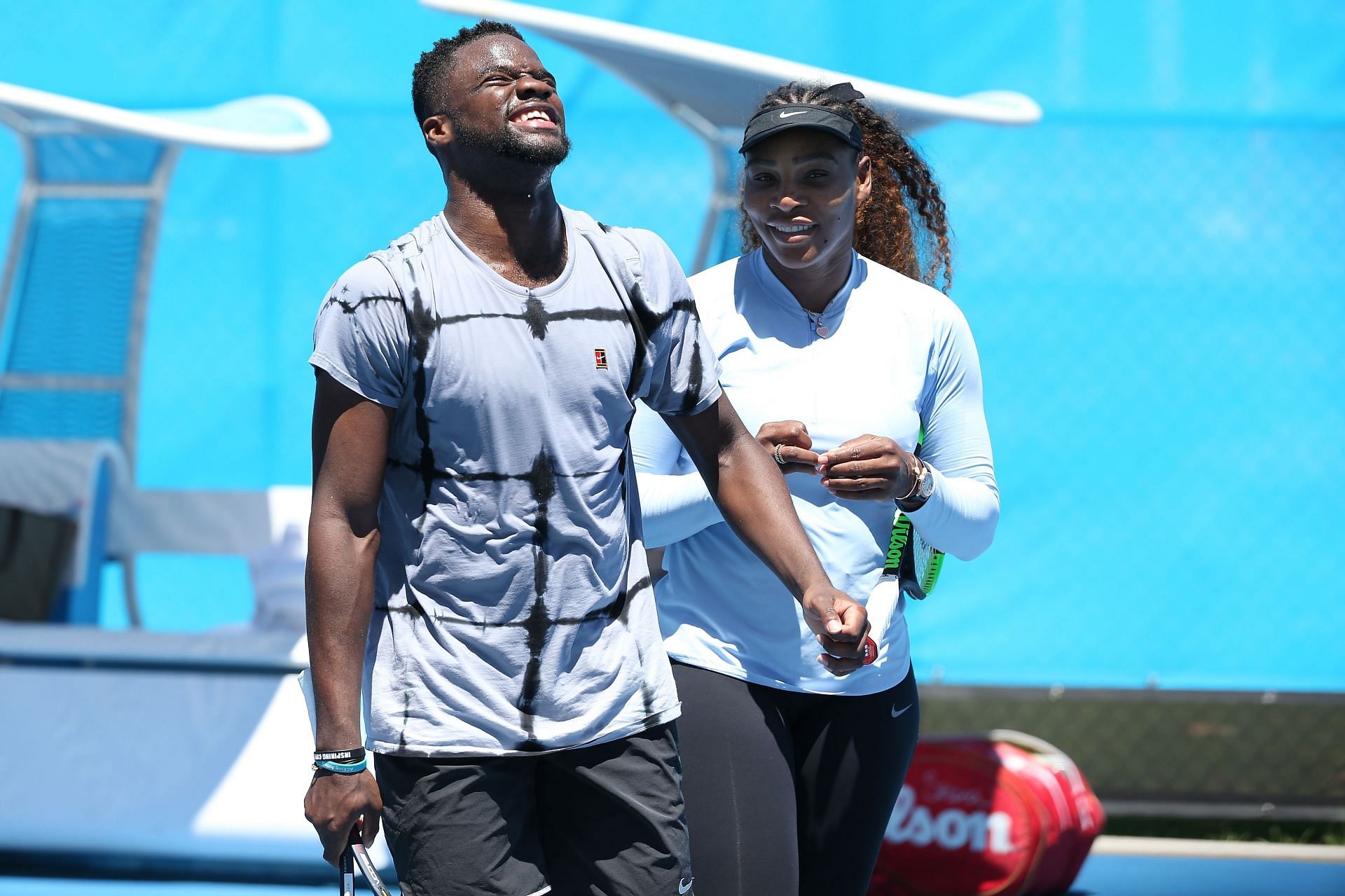 Frances Tiafoe also praised the sisters for their philanthropic efforts. He added: "They give back. They get it. They don't forget where they came from. You know, it was a dark place. It was a tough time. Obviously, as a kid, you're enjoying that, but outside looking in, times are tough. But, you know, they did unbelievable jobs that you can't know where you're going unless you know where you're from."Unbelievable what they did. I'm a fan. I had a similar come-up, and Serena Williams and Venus Williams are always going to be major GOATs."
It's finally here!! @KingRichardFilm is now playing in theaters and streaming on @HBOMax. Get your #KingRichard tickets today! https://t.co/YoJPatix7q pic.twitter.com/iOSV8SyJAL

— Serena Williams (@serenawilliams) November 19, 2021
Frances Tiafoe recently spoke to L'Equipe about the impact Venus and Serena Williams have had on the sport and how their accomplishments inspired him to pick up the tennis racket. Back in 2019 Tiafoe had also teamed up with Serena Williams to represent the USA at the Hopman Cup. He stated the importance of the Williams sisters, especially within the African-American community. He highlighted how they were one of the very few players of color to play the sport and that their success paved the way for players like Sloane Stephens and Coco Gauff.
F
rances Tiafoe compares Serena Williams with Roger Federer
There are not many players who could claim to be Serena Williams' doubles partner and, at the same time, have Roger Federer across the net but Frances Tiafoe has the privilege to say so. He reflected on the impact Serena Williams' absence from tennis would make. Tiafoe also drew parallels between the queen of tennis and the Swiss maestro based on their appeal. Nowadays, both Serena and Roger frequently miss the tennis tour due to injuries or otherwise. Therefore, Frances shared what would happen when the queen of tennis retires. "She will leave a big void," Tiafoe said. "Women's tennis will lose a lot in the game itself. I don't know how many players can claim to fill the stadiums as she does. Wherever she goes, it's huge, like Roger." In 2019, Tiafoe and Williams played against Federer and Bencic at the Hopman Cup.