The Los Angeles Lakers are up 2-1 against the Phoenix Suns and Anthony Davis has been the player of this series so far. However, Coach Frank Vogel has listed the star as questionable for Game 4. Although the Injury report shows that he is on a day-to-day restriction because of his knee with knee injury, the Lakers star did come out and say that there is no chance that he wouldn't play.
Also, starter Kentavious Caldwell-Pope who left Game 3 is also listed as questionable with a knee injury for Game 4.
AD (left knee sprain) and KCP (knee) are both listed as questionable for Game 4 pic.twitter.com/CXq2hvfbdi

— Bleacher Report (@BleacherReport) May 29, 2021
Also Read: NBA Playoffs: LA Lakers vs Phoenix Suns Game 4 Prediction & Injury Report| 30th May 2021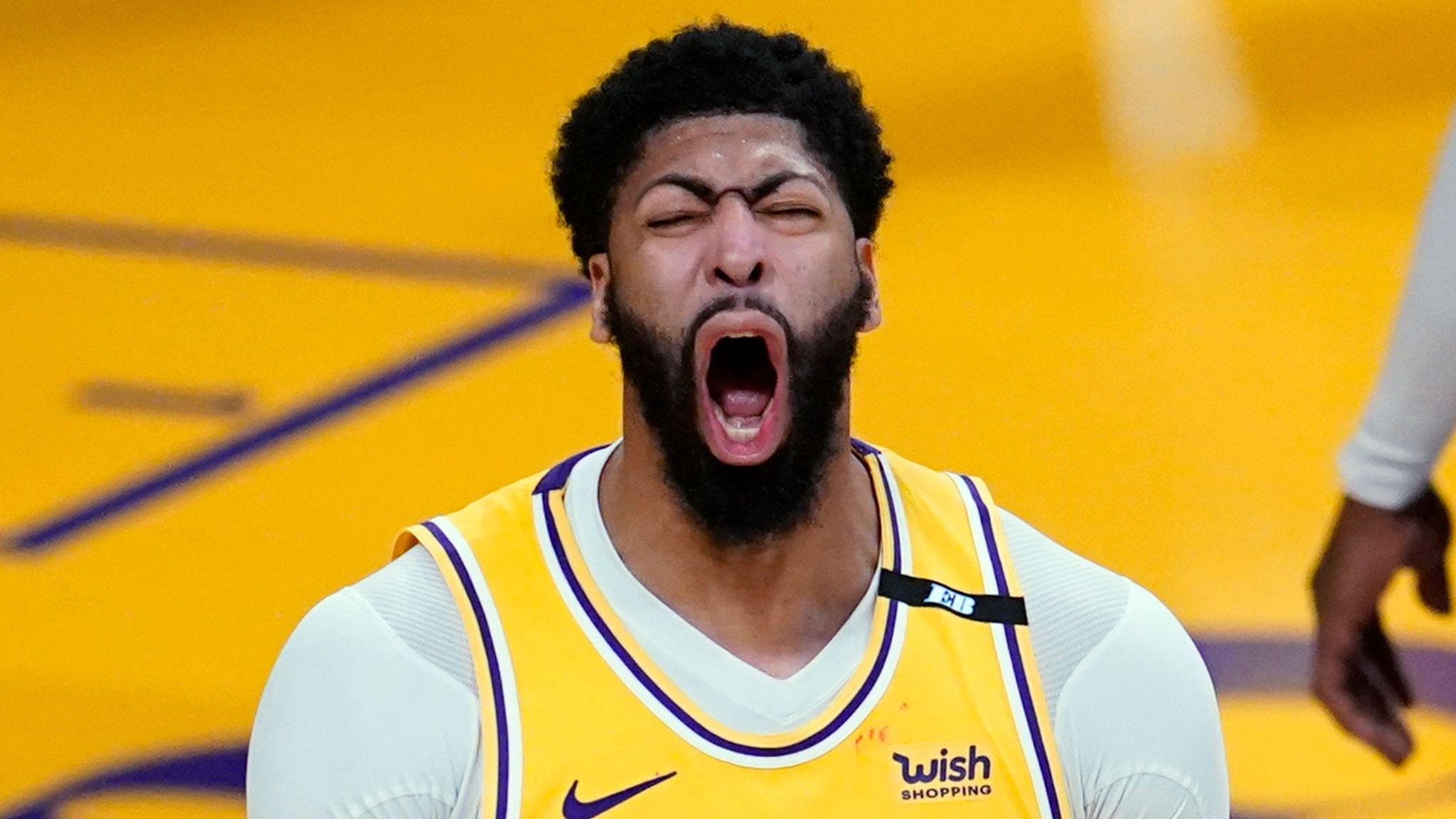 Will Anthony Davis Play in Game 4 vs the Phoenix Suns?
Anthony Davis has been deemed by some as injury-prone. Since just the start of this season, he has racked up multiple leg and shoulder injuries. It has been one of the leading factors for why people class him behind Joel Embiid, Giannis Antetokounmpo and Nikola Jokic as the top forwards in the league.
But at his peak, he could be considered the best of the bunch. In game 1 he scored just 13 points while getting worked by the young Deandre Ayton. Since then, he has had back-to-back 34 point outings with amazing efficiency. He has been aggressive in the paint drawing fouls and scoring easy buckets. In just the last 2 games, AD has attempted 36 free throws and made 86% of them.
Anthony Davis slammed all doubts of him not participating in tonight's contest with this statement.
"There's no chance that I don't play tomorrow. As a player, I've wanted to be in this moment. You want to be in the playoffs and help contribute to my team's success. I want to be out there. So in my eyes, for me as a competitor, I think I'll be out there [Sunday]."
Kentavious Caldwell-Pope who has been appreciated more than ridiculed this season is also listed as questionable for Game 4. His impact on the defensive end coupled with the option of spacing he provides is key for LA. AD and he are defining factors for the Lakers being number 1 in defensive rating in the league. His playing will be dependent on a game-time decision.
Also Read: NBA Playoffs: Atlanta Hawks vs New York Knicks Game 4 Prediction & Injury Update I 30th May 2021