At Computex 2021, AMD unveiled several of the new goods. The first is the mobile graphics range from Radeon RX 6000M, the latest and most powerful range of notebook graphics processors.
AMD has unveiled laptop versions of its Radeon RX 6000-series graphics cards, which aim to take on Nvidia's mobile RTX 30-series GPUs.
The RX 6000M package includes the RX 6800M GPU, which has 40 compute units and 12GB of video memory, as well as the RX 6700M. Which has 36 CU and 10GB VRAM, and the RX 6600M, which has 28 CU and 8GB VRAM. To reduce latency, all three support hardware-accelerated ray tracing (DXR) and have 96, 80, and 32MB of Infinity Cache on the GPU, respectively.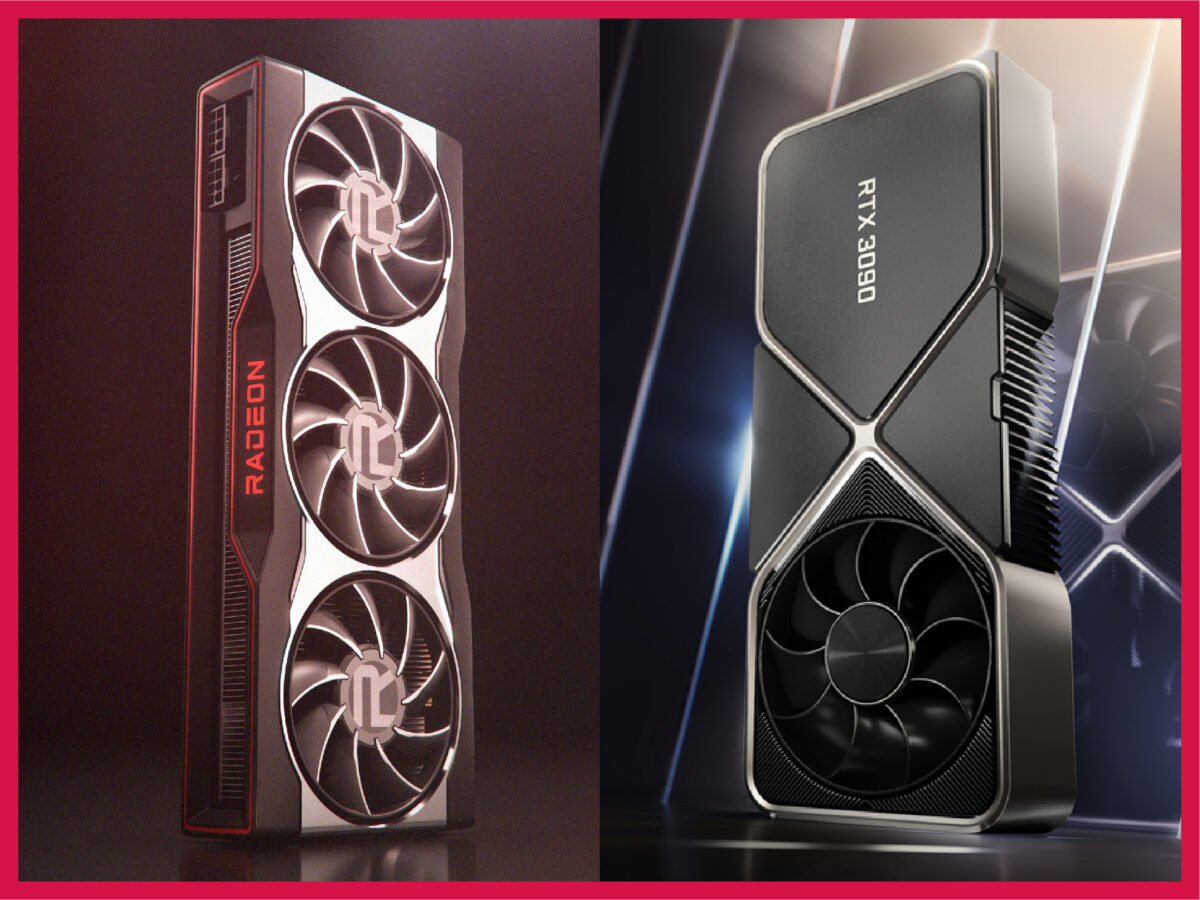 The Rivals are back
AMD boasts that the RX 6800M can play 1440p games at 120fps, while the RX 6700M can play 1440p games at 100fps, both at maximum settings. Meanwhile, the RX 6600M can play 1080p games at 100fps at maximum settings.
According to AMD, the Radeon RX 6800M will outperform the Nvidia RTX 3060 in a variety of 1080p games, including Borderlands 3 and Dirt 5. However, AMD's own benchmarks show that it falls short of the Ampere GPU in Call of Duty: Black Ops Cold War and Cyberpunk 2077.
AMD is bringing in some serious competition to the mobile GPU space! Let's see how availability plays out over the rest of the year😅
RX6800M Performance Analysis – https://t.co/ulOEedePZp pic.twitter.com/pdltmgNNu8

— Eber Antony (@eberantony) June 1, 2021
If these numbers are true… the RX6800M from @AMD might just be quite the beast.#RTX3080 #RX6800M #Gaming #1440p pic.twitter.com/LYELjyOWZ2

— Terafied (@TerafiedBy360) June 1, 2021
FSR, What is it, What should we know?
AMD also unveiled its hotly anticipated FidelityFX Super Resolution feature, or FSR, today. FSR, like Nvidia's Deep Learning Super Sampling (DLSS), is intended to upsample from a lower resolution. In order to enhance performance during demanding applications that require features such as ray-tracing while maintaining picture quality.
We are proud to introduce @AMD FidelityFX Super Resolution, built for all gamers. With your choice of performance settings, and compatible with almost any graphics card, #FSR builds on AMD's commitment to industry standards and improving gaming for all. #COMPUTEX2021 pic.twitter.com/Q3ylzvDCSn

— Radeon RX (@Radeon) June 1, 2021
AMD demonstrated FSR on an Nvidia GeForce GTX 1060. While there is a performance gain to adopting the approach, the image appears blurrier even in the video. Still, we'll hold final judgement until the film hits theatres on June 22.
https://twitter.com/HazMattisHere/status/1399764563525050370
Finally, AMD unveiled two new APUs for the desktop DIY market. The Ryzen 7 5700G and Ryzen 5 5600G are built on the same innovative Zen 3 CPU architecture as the other Ryzen 5000 series CPUs and have Radeon Graphics.
Ryzen7 and Ryzen 5 has a lot more to it
The Ryzen 7 5700G has 8 cores and 16 threads, a base speed of 3.8GHz, a turbo speed of 4.6GHz, an 8 CU GPU, and a TDP of 65W. Where as the Ryzen 5 5600G has six cores and twelve threads, a 3.9GHz base clock, a 4.4GHz peak clock, a seven-core GPU, and a 65W TDP. Both APUs will ship with a Wraith Steal cooler.
The Ryzen 7 5700G is priced at $359 and the Ryzen 5 5600G is priced at $259. They will be available starting August 5.
the reaction to AMD Computex 2021
Also Read: E3 2021 is Back! Here's Everything You Need to Know About the First-Ever Digital Electronics Entertainment Expo